The time between 8 and 16 weeks is the most important in your dog's life. Let our puppy training programs help you get off to a great start!
Puppies don't grow out of problems like jumping, nipping, and chewing. They grow into them.
Start training now while it's still easy!
During a puppy's critical first 4 months we can:
Provide appropriate socialization to raise a well-balanced puppy
Teach obedience and manners quickly and easily
Stop bad habits before they start
Prevent serious problems like aggression, fear, and separation anxiety
We can train your puppy for you or we can teach you to do it yourself
Programs Where We Train Your Puppy
Let us take the stress out of puppy raising for you. In our intensive training programs, we train and socialize your puppy and then train your family to maintain your puppy's lessons.
Faster Results: We can do in 3-4 weeks what would take you 3-4 months.
Less Work: Puppy training means practicing every day. Let us do it for you.
Less Stress: Untrained puppies chew things up, have bathroom accidents, and need constant supervision that includes getting up in the middle of the night to take them out. We'll get that under control in a hurry.
Peace of Mind: We provide a safe loving environment where your pup gets constant supervision and attention from professional trainers.
Intensive Lifelong Support: We'll be there to support you in maintaining your training through a mix of virtual, group class, and private in-home lessons that allow us to respond quickly to any problems you encounter. Our Stay'n'Play educational dog daycare and boarding programs also help maintain or refresh your dog's training for life.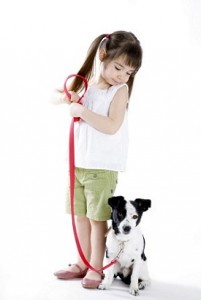 Total Immersion Puppy Camps
Cincinnati's puppy board and train specialists train your puppy in a loving home environment. Puppies live in our home like one of our pets, not in a kennel. They learn the practical real world manners they need for your home with 24/7 supervision. We'll do the hard part of house training, establishing a lasting obedience foundation, and socializing your puppy extensively. When your puppy comes home, we'll train your family to maintain all that they have learned.
Learn More                   Programs and Pricing
Puppy Training Day School – Come Home to a Well-Behaved Puppy
Would you like us to train your puppy for you, but just can't bear the thought of missing out on all that puppy cuteness? In our Puppy Day School programs, we train, exercise, and socialize your pup while you work.  It means a bit more work for you than our board and train programs because you have to enforce new rules and manage house training evenings and weekends, but you get to keep your puppy at home. Your family gets training on what your puppy learned at the end of each week.
Programs to Teach You to Train Your Puppy
We can teach you to train your puppy with 3 different programs.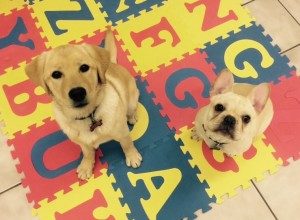 Coaching – In-Home Private Dog Training Lessons
Get in-home private lessons on how to train your dog. Our trainers go wherever your problem occurs, whether it's your home, office, or the local park. Meet when you want and work on whatever you want. You're the boss.
Convenience: Flexible scheduling with daytime, evening, and weekend appointments available.
Personalized One-on-One Attention: We'll work on your goals rather than teaching a set curriculum.
Real World Training: We practice training at your home, office, kids' soccer games or wherever you need your dog to behave.
Supportive learning materials – your instructor will provide you with a variety of educational materials to help you with the training process.
House Training: We'll give you a house training plan and a schedule to follow between visits to make house training your puppy yourself much easier.
Intensive Support: We're available by phone, text, email, and zoom to provide support between lessons.
Virtual Puppy Training
Train your dog from the comfort of your own home, even in your pajamas! Our team of certified dog training professionals can help you with a variety of training issues in our virtual training programs.
Start right away! Many in-person training programs are booking out months in advance. With our virtual training options, we can get most clients started within a week of initial contact!
Covid-safe training option – are you worried about exposing your loved ones to COVID-19? Our Zoom lessons are ideal for immunocompromised or quarantined clients who would like help with their dogs while minimizing exposure risks.
Customized training plans – whatever your training goals, we will create a plan tailored to your lifestyle, family, and goals for your dog.
Supportive learning materials – your instructor will provide you with a variety of educational materials to help you with the training process.
Extensive follow-up support – We provide extensive email, telephone, video review, and quick zoom check-ins as needed to make sure you and your dog are successful in all your training endeavors.
Flexible scheduling – We have daytime, evening, and weekend appointments. We'll do whatever level of instruction you need. Sometimes you need a full hour to work on multiple topics, but sometimes you just need a 20-minute lesson to work on one skill.
Puppy HeadStart Group Classes –
Our group classes are currently on hiatus. They should return in March of 2022
Puppy HeadStart is an open enrollment puppy training class with flexible scheduling designed to make sure that you master the skills taught rather than with a set time frame. We have openings every week at West Chester, and every other week at the Oxford area location. The course can last anywhere from 6-10 weeks depending on your progress. We also have a variety of group class bundles to meet all of your training needs.