New Year, New Puppy? Join Pandemic Puppy School!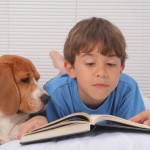 Are you struggling with a new puppy at home? Would you like a friendly place to vent about your challenges, receive support from other owners who are going through the same experiences and advice from expert puppy trainers? If so, we would love to welcome you to our new group Pandemic Puppy School! We are hard at work developing some new and creative programs that will help our clients continue to raise puppies that mature into well-adjusted, great family dogs. We will be announcing those new programs as they launch here on the website but the first is up and running and we would love to welcome you!
Many families have welcomed puppies into their homes to bring a bit of joy to these trying times. We have launched a Facebook group free for all puppy owners to join and get tips, videos, blogs, and general puppy raising advice. We'll be covering topics including biting, nipping, potty training, DIY toys and enrichment, dog play and socialization, body language, basic manners, you name it! We will continue to offer individualized training and popular programs like Puppy Camp – Total Immersion Board and Train and our Puppy Training Day School for clients who would like personalized coaching and a customized training plan.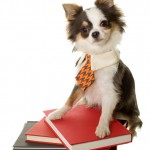 You can join us at Pandemic Puppy School so you don't miss any of the fun! Membership is open to any puppy owners, anywhere, so feel free to invite your friends. Post pictures of your puppies, talk about any training challenges your facing with our trainers and with other puppy owners who also have holes in their clothes and pants from those sharp puppy teeth!
I'm going to be posting some blogs here on the Training Tracks website that will also be shared in the group, but for the full content, follow us on Facebook.
The Training Tracks family wishes you a safe and happy new year. Thank you for entrusting us with your best friend's education!