In-Home Dog Coaching and Training Lessons: We Teach You to Train Your Dog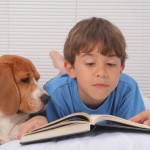 Are you too busy to commit to a weekly dog obedience class with a set schedule?
Have you taken a dog training class and found that your dog still acts like a maniac at home?
Are you finding that training a dog is much harder now that you have kids?
Private coaching may be perfect for you. We offer in-home dog coaching and training throughout Cincinnati, Hamilton, and the Oxford area. We'll come to your home, office, local park, or anywhere that your dog misbehaves to help you gain control in a real-world setting.
In-home dog training gives you:
Personalized one-on-one attention
Training where you need it most: in the real world situations where your dog misbehaves
Flexible scheduling with daytime, evening, and weekend appointments available.
Training plans customized to meet your family's needs
In-home dog training is particularly beneficial for:
Teaching front door maniacs to sit politely to greet visitors
Stopping counter surfing, toy stealing, and destructive chewing
Teaching high energy dogs to walk politely on-leash in your neighborhood
Families with young children who are overwhelmed by the dog
Programs and Pricing:
Our coaching programs are our most customized service, because everything depends on you.  All of our programs start with a 90-minute lesson in which we evaluate your dog, discuss your goals, agree on a training plan, and get you started on your first exercises.  The fee for the consult is $195.  Follow-up lessons are $115 each if you pay-as-you go.  You can also purchase a package of 4 lessons for $425.  When you purchase a package, additional lessons beyond your 4th are $105 each.
Contact us today and let us design a custom training plan for your dog and your family.