Convenient, Easy, On-Demand Dog Training Anywhere In The World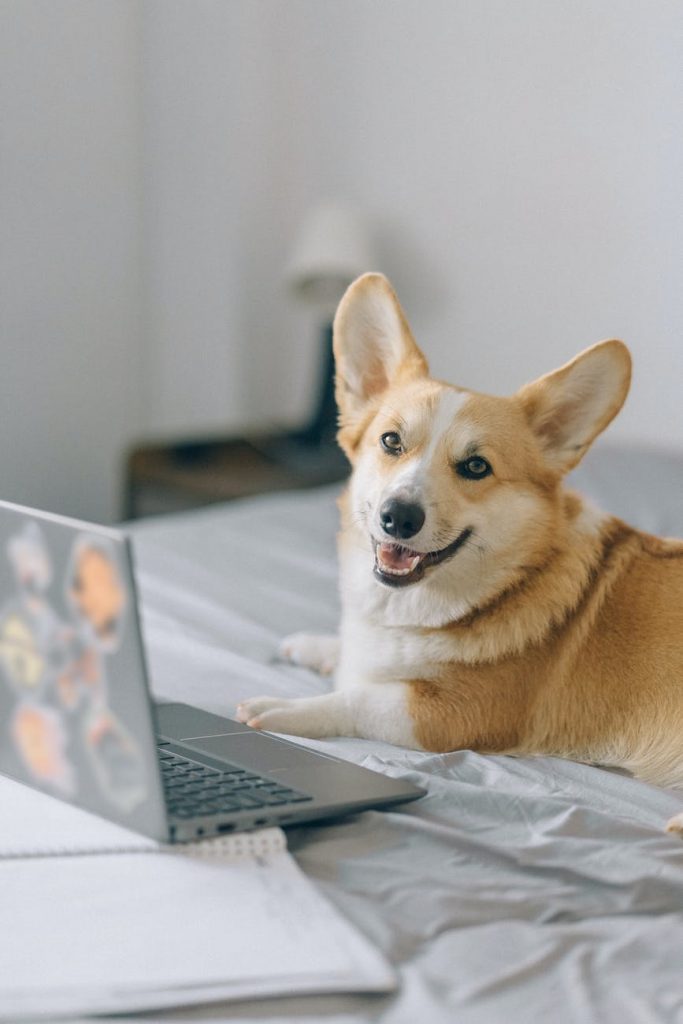 Train your dog from the comfort of your own home, even in your pajamas!

Our team of certified dog training professionals can help you with a variety of training issues in our virtual training programs. 
THE BENEFITS
Start right away! Many in-person training programs are booking out months in advance. With our virtual training options, we can get most clients started within a week of initial contact!
Covid-safe training option – are you worried about exposing your loved ones to COVID-19? Our Zoom lessons are ideal for immunocompromised or quarantined clients who would like help with their dogs while minimizing exposure risks.
Customized training plans – whatever your training goals, we will create a plan tailored to your lifestyle, family, and goals for your dog.
Full length video recordings of your sessions available at any time – no need to take notes during your training session, it will all be recorded for your review at any time. Family member can't attend? No problem! Simply send them the video and they can review the full lesson at their leisure.
Supportive learning materials – your instructor will provide you with a variety of educational materials to help you with the training process.
Extensive follow-up support – hitting a roadblock in your training? Send a quick video of your training session to your instructor for feedback and pointers to help you stay on track! We provide extensive email, telephone, video review, and quick zoom check-ins as needed to make sure you and your dog are successful in all your training endeavors.
Flexible scheduling – while full length sessions are best for some of our clients, other clients and dogs benefit from more frequent check ins through shorter sessions. We provide flexible scheduling options and are more than happy to customize our programs to better meet your needs.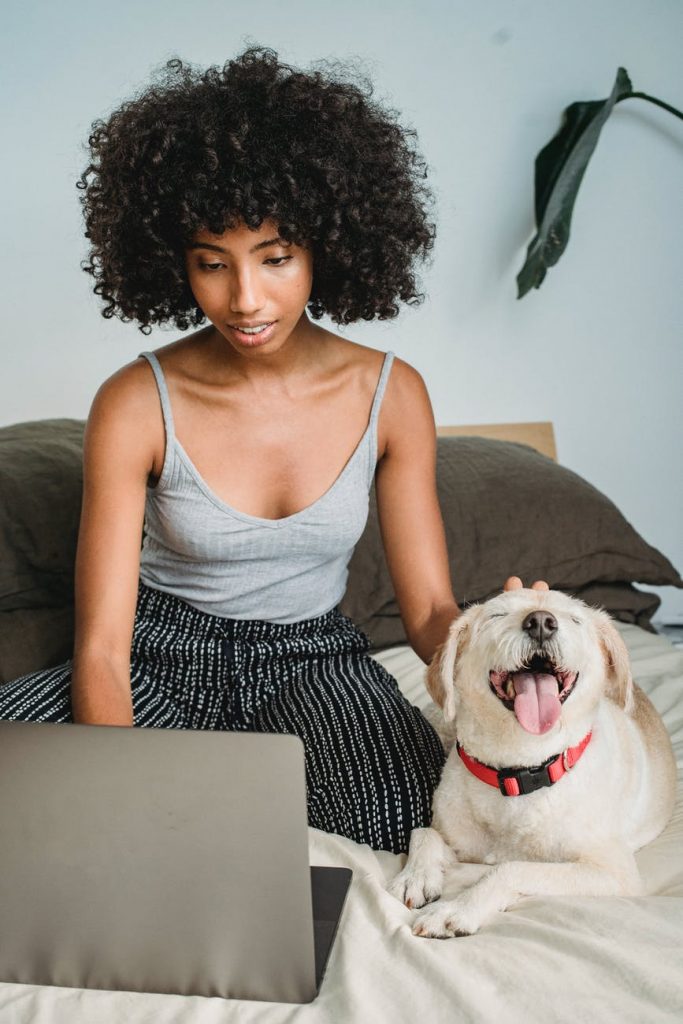 HOW DOES IT WORK?


Our team will work with you to learn more about your dog, your family, and your goals for a happy life together. Sometimes we might request videos of the behaviors you'd like us to work on. We will then create a training plan to help you achieve those goals and coach you on your path to a better-behaved companion.

Once you start working in our virtual training program, you become part of the Training Tracks family. We won't crash family dinners or anything, but we will be cheering for you and your dog and get excited when you update us on your training progress or reach out to us for feedback. We will work with your whole family, from your Father-in-Law to your third grader, to ensure that they can be active participants in the training process as much as they'd like (we can't promise your teenager's cooperation, we are dog trainers, not magicians).

What kind of training can we do?

We've helped our clients with many training challenges through virtual training. We've helped clients work on the following issues and more in our virtual lessons:


Separation anxiety
Resource guarding
Counter surfing
Focus and attention
Puppy mouthing and biting
Crate training
Potty training

Interested in getting your dog started in our virtual training programs? Contact info@trainingtracks.com today to schedule your appointment!