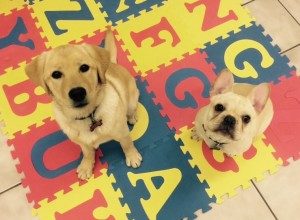 Dog board and train or "dog training bootcamp" programs can offer the fastest path to a well-trained dog,
They can also be a tremendous waste of money.
These 5 questions can help you choose a dog board and train program that delivers great results.
Is the dog trainer right for you?
Becoming a dog trainer requires no license or special degree. Anyone can hang out a shingle, so do your homework. Interview at least 3 trainers. No single criterion guarantees a dog trainer's skill, but look for trainers who have proven themselves against an objective standard. Start your search with trainers certified by independent bodies like the IAABC or CCPDT. Membership in professional organizations like the APDT and titling dogs in competition also demonstrate commitment to the craft.
A trainer's ability to work with you is at least as important as his skill with dogs. You should feel comfortable with your trainer's communication style, training methods, and background. Spend some time thinking about your training goals and whether the trainer can meet them. Is his background in training family pets or working dogs? How often does he work with dogs and families with issues like yours? Does the training involve the use tools or methods that you might find too rough? Read more on choosing a trainer from APDT.
Does the board and train program match your lifestyle?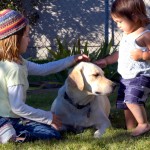 A good dog board and train program starts with well-defined goals. The trainer should spend some time learning about your dog and your family and then provide you a custom written training agreement. If the trainer seems to have a "one-size-fits-all" approach, seems impatient with your questions, or fails to provide a written agreement find someone else.
Make sure that your dog will learn how to behave in his actual environment. When trainers take dogs into their own homes, they can easily integrate dogs into their daily lives so that they constantly practice the skills they need at home. Some kennel-based programs have brilliant strategies for simulating real life scenarios and will be thrilled to explain them to you. Others drill commands in a single training room. The latter programs seldom teach the skills dogs need to be good family members.
Does the trainer train you?
This is the most important question you can ask when choosing a dog board and train program. You and your dog both need training. Training a dog is not an event. It's a process that requires life-long practice. Many trainers promise to send your dog home trained for life; no work required on your part. It sounds too good to be true, and it is. Dog training doesn't work that way. Training happens every time you interact with your dog. Programs that promise otherwise are dog training's equivalent of the "skinny pills" sold on late night TV that promise massive weight loss without diet or exercise changes.
I like to think of it like dancing. Prior to our wedding, my wife and I took a dance class so that we could impress on the dance floor. We found that when either of us made a mistake learning a new step, we both got completely stuck. The instructors, however, could grab either of us and teach us the steps instantly. They saw our mistakes coming and could effortlessly guide us into avoiding them.
Dog training works the same way. In obedience class, neither the dog nor the handler has any idea what to do. Even when one partner gets it right, the other's mistake can confuse you both. A good trainer can teach your dog behaviors much more quickly than you can. Your dog, to continue our dance analogy, comes home from board and train knowing all the steps. To make the training last, you – his partner – must know both the steps and how to lead. You get the advantage of learning with a skilled partner, but you still need to learn. Successful board and train programs provide that follow-up instruction.
Is the board and train environment right for your dog?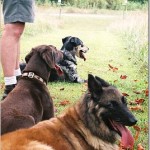 Go see the facility. Make sure that your dog will be well cared for. Reputable trainers will welcome you to see where your dog will stay. Many facilities have set times for tours or require appointments to accommodate busy training schedules, so ask in advance.
Things to look for and ask about include sanitation, fencing security, ventilation, and quality of sleeping areas. For kennel-based programs, make sure that they are properly licensed and follow industry best practices. In both home and kennel-based programs, dogs should have comfortable places to sleep. They should get at least an hour a day of exercise other than training. They should be outside of a kennel or crate environment at least 6 hours each day. Play with other dogs should be closely supervised. There should be staff on the premises to watch over the dogs overnight.
Is there a guarantee?
This is a tricky question. As discussed above, your consistent enforcement of your dog's new rules will have a tremendous impact on his behavior. For that reason, the codes of conduct of the premier animal behavior professional and certifying organizations – the APDT, IAABC and the CCPDT– actually prohibit guaranteeing specific long term results from training.
Good trainers stand behind their work in ways that acknowledge the fluid nature of dog behavior. They have a process to back up their promises. In our dog board and train program in Cincinnati, for example, the entire process is structured around a written agreement that spells out training goals. We promise to meet those goals and keep owners updated on our progress. When the dog goes home, we go with him and make sure that he can perform as well in his home as he did in ours. We come back twice more in the next few weeks to make sure the training sticks for both dogs and humans. If a dog cannot perform what we promised, we do more training until we get it right.
If a trainer's guarantee sounds too good to be true, it probably is. The most ambitious guarantees often come from the "skinny pill" trainers discussed above. Make sure that you understand exactly how your trainer handles problems. Ask for examples. If he says that it never happens or can't give you an example, his "guarantee" may be an empty promise.